Muddin' For The Military is an event held each year at an ATV Park with a goal to raise money for Lone Star Warriors Outdoors, which helps take combat injured warriors on all expense paid hunts.. This year the (5th Annual Muddin For The Military) event will be held at Muddy Bottoms ATV and Recreation Park in Sarepta La. The weekend will be filled with Mud, Fun and Entertainment. Additionally we will have one of the largest fireworks show you have ever seen. During the weekend, we will have event shirts, raffle tickets, slient auction and a live auction with 100% of the funds going to Wounded Warriors. Additionally the CMR Races will have their stop there on Saturday. If you have never watched them, show up, you are in for a treat! There are some great sponsors with great items already donatated and more coming daily.
If you have not already made plans to come out that weekend, please start now. We will have 10 Combat Injured Warriors who are experiencing mud riding, most for the first time. I would love for everyone to get a chance to meet these wonderful guys and shake their hands. For more information please check out the coresponding links.

This years music headline will be East Texas own Whisky Myers.
So if you have not already, please make plans for Friday June 30th-July 3rd. This will be the best one yet. If you have never experienced Muddy Bottoms, now is the time.

NEW!!! SIDE BY SIDE GURU!
This is a new app designed to help with events such as Muddin For The Military. From now until July 4th, when you download this FREE app, $1.00 goes to Muddin For The Military. We will be one of the first events to use this app. In a nut shell it will allert you of what is going on in the park. You simply download it and Muddin For The Military gets $1.00 per download (cost you nothing) and we will send updates through out the event informing you of when an event, such as concert, auctions etc are going to happen. It is a great tool that many are going to be using at other events, so get in now and help us raise more money. More information can be found here!
EVENT SHIRTS
We will be selling the event shirts and Raffle Tickets with a listing of all the great prizes you can win in front of the ProShop. IF you require a 4X we have limited number of shirts, BUT the great news is that you can preorder your 3X and 4X shirts now. This will ensure we have them ready for you. All others we do not do preorders as we donot have the staff to handle this, so show up early. If you miss it, we can take orders. Shirts are $20.00 each and if we need to ship you one it will be a $5.00 charge.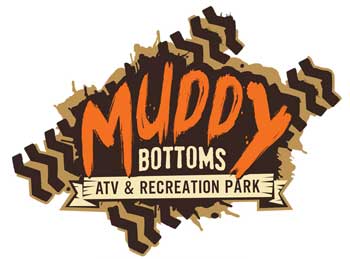 Join with us today and help us raise money to get these Combat Injured Warriors that have fought for your freedom and the freedom of this great Nation back in the outdoors through Hunting, Fishing and Mud Riding!
Muddin For The Military is trademarked and all rights are reserved. Others will have similar events, but there is only one true MUDDIN FOR THE MILITARY!